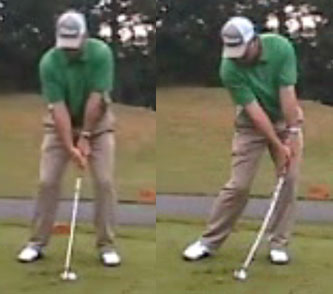 What Clements does so exceptionally well is his vast amount of drills that are simple to use and easy to explain. You don't need to go out and buy broomsticks, tires, etc (not that there's really anything wrong with that). Sometimes it's just a wall or going out to the range and using some golf balls.
I've only watched about a dozen of his videos so far, but here's some of my favorites
And yes, that's a picture of Clement's swing at the top. Even more astonishing, he's a scratch player playing right handed AND left handed. The only real problem with Clements' stuff is that there's so much F-R-E-E and G-R-E-A-T stuff that he has to offer, it's just going to take a lot of time to go through it all. And that's a problem I like to have.
3JACK