An announcement from Wally Uihlein:
Wally Uihlein
Chairman and Chief Executive Officer

December 8, 2010

To all Acushnet Company Trade Partners:

As described in the attached news releases, today Fortune Brands announced that its Board of Directors has approved in principle a separation of the company's three businesses in order to maximize long-term value for shareholders. This plan would result in: the continuation of Fortune Brands as an independent, publicly-traded spirits company; the tax-free spin-off to shareholders of the home and security business into an independent, publicly-traded company; and the sale or tax-free spin-off of the Acushnet Company.
I want to give you my personal perspective on what this announcement means for the Acushnet Company and our trade partners, and explain the reasons for my confidence in the future.

The Acushnet Company is the longest running and strongest golf industry success story, and we have been very successful as part of the Fortune Brands family. We are currently the largest and most profitable golf equipment company in the world. I fully expect this story – and the story of our brands and our people – to continue in that fashio. While the Acushnet Company will be sold to a new owner or become an independent publicly-traded company, our primary focus remains on doing what's made us the leader in our industry, including providing you with the best-in-class products and service you've come to expect.

It is especially important to remember that this company has come through many periods of change and challenge, evolving and growing successfully throughout. For perspective, consider that the Acushnet Company was founded in 1910 and in 1935 the first Titleist golf ball was brought to market. Fortune Brands acquired the Acushnet Company in 1976 and Acushnet acquired FootJoy in 1985. Acushnet Company net sales in 1975 were $51 million. Our 2009 Net Sales were more than twenty-fold that number. Over the past 75 years the Titleist golf ball has become golf's standard of excellence, while FootJoy has developed number one positions in the shoe, glove, sock and now outerwear categories.

Throughout the history of both brands – and the products and people that are the essence of the brands – there have been any number of challenges and new opportunities, and there have always been shareholders that the business has been accountable to. We have a strong history of rising to those challenges and taking advantage of those opportunities, while fulfilling our commitments to our shareholders…and to our customers.

As this situation develops and more details become available over the coming months, we will remain in close contact with you.

In the interim, our day-to-day mission remains unchanged. The goal is to continue to provide you with the highest performing, best quality products in golf and to support that with industry-leading, best-in-class customer service. Although we do not yet know what our new ownership structure will be, it is our intention to make this transition seamless, with no impact to you or your customers.

We greatly appreciate our relationship and your support of our products and brands, and we look forward to continuing and strengthening those relationships as we move forward.

Sincerely,



Wally Uihlein
In a nutshell Fortune Brands is the company that owns Titleist. Fortune Brands owns other companies as well that are in the distilled spirits and home security industries. They plan to keep their distilled spirits companies the way it is now, owned by Fortune Brands and publicly traded on the stock market. They'll create a 'spin off' company to own and operate the home security company. So they'll have a new CEO and other executives that will work and operate the company and instead of investors putting money into Fortune Brands stock so they can own whatever companies Fortune Brands owns and operates, the stock that they have in Fortune Brands will only be for the distilled spirits company. If they want to invest in the home security company, they need to buy separate stock in that.
Anyway, Acushnet (Titleist) will either be sold to a company like Fortune Brands or made into a spin-off itself.
I have some experience with this as the last company I was employed with was owned by a parent company that also owned 35 different corporations, which were in vastly different industries, from ticket sales to home lending to upscale home décor.
Understandably, there is some concern for Titleist fans here. Many saw the same thing happen to beloved golf equipment companies Hogan and Spalding when they were bought out by Callaway and Callaway put little effort into trying to build those brands and eventually closed those brands out. In fact, it seemed like Callaway just bought out Hogan in order to use the 'Edge' name for their irons since they now owned the rights to the popular Hogan Edge irons.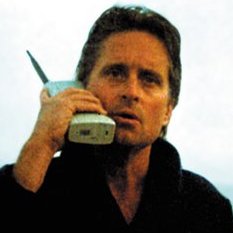 This is symptomatic of the current climate of corporate America. More and more corporations are being bought out by investment firms and these investment firms wind up having a conglomerate of multiple corporations under their belt. They buy these corporations out because the thought is that at the very least, down the road they'll be able to sell them to another investment firm for a profit. So as long as they don't take a bath financially while owning it, the likelihood of making a profit in the end is high because a company like Titleist has a name attached to it that is very appealing to firms. Much like Hogan, Spalding and Cobra.
It's something that was portrayed in movies like 'Wall Street' and 'Pretty Woman' with the big wig figure heads like Gordon Gekko and Edward Lewis buying companies just so they could sell them off in order to make a profit. In Gekko's case, he tried to sell off every bit of Bud Fox's dad's airline, all down to the scrap metal, so he could make a monstrous profit in less than a month. It's something that is probably even more prevalent today, so again, I can see the cause for concern with Titleist fans.
Personally, I'm pretty even keeled on Titleist. I think they make a pretty good golf ball, although it's not my golf ball of choice. Their irons were a bit unappealing in the Z design era, but they've now made a comeback with the new 710 line. Their drivers have been okay lately, but I think their effectiveness on the PGA Tour is appealing. I think Adidas has them beaten out as far as shoes go. They do make a good golf glove. I like the Vokey Wedges, but wish they were forged from a 1025 steel or 1020 steel instead of cast from 8620. I think the Scotty Camerons are overpriced and overrated, but cannot deny how popular they are.
But I doubt that Titleist will go the way of Hogan simply because the only golf company I could see affording Titleist is Nike and that may even be a stretch. And Nike already has a pretty popular ball and shoes made, which is probably the most appealing part of the Acushnet brand.
In the end, my guess is that they'll be bought out by another company like Fortune Brands or they may turn into a spinoff company and they may wind up selling off the Scotty Cameron or the Vokey or the FootJoy part of the company. Although if I had to guess, I think they are most likely to sell off the Cameron division of the company because the putter making process is just different in nature and there's a lot of perceived value in selling putters.
3JACK