- This was about the slowest I can ever remember the greens at Augusta as I have never seen so many putts left short at the Masters before. While this may sound sacrilege to some, based on historical data it suggests that the make % at ANGC from inside 20-feet is probably right around the average for the Tour, perhaps a little higher than the average. Tour players usually see their make % go up on faster greens as faster greens tend to roll smoother. However, with faster greens and if the greens are relatively large (7,000 square feet or more) will cause more 3-putts. So with the normally super slick ANGC greens slowing down a touch, it likely barely affected the make % from inside 20-feet and produced less 3-putts.
- If there is an antithesis of Jordan Spieth, it may just be Sergio Garcia. Garcia was in contention after round 1 and was clearly displeasured during the round and had the look of 'I know I have no chance of winning this thing and I really don't want to be here.' I'm not the type of guy that says 'hey, it beats having a real job.' But, you're getting to play a course that people have dreamed of playing and you're in contention after the first round. Maybe crack a smile or something.
- One of the best comments came from Peter Kostis when he said 'it's good to see flashes of the Tiger of old instead of seeing an old Tiger.' Yes, he struggled on Sunday, but this was one of the best performances with the driver we've seen from Tiger in maybe 10 years. No more hitting countless 3-woods and then sawing off 3-woods when the full swing 3-wood off the tee was going awry. After the cut, he had hit 20 out of 24 fairways and on the back nine on Thursday he hit the ball far better off the tee than his playing partners. He cannot play competitive golf with that awful short game he had at the beginning of the year. But, I felt that the short game woes…while bizarre…could be fixed rather quickly and easily. And once that was fixed, he would still have to figure out how to hit his driver consistently off the tee and to hit it well with power and precision. He also finished out and event without getting injured. He was 'hurt' on the shot on 15 with the 'bone that popped out', but he now finished the round instead of shutting everything down at the hint of being injured.
- No, I don't believe that he popped a bone back in.
- I read the interesting article of Augusta marker, Jeff Knox:
http://www.sbnation.com/golf/2015/4/11/8387479/jeff-knox-masters-non-competing-marker-augusta-national
On a side note, Knox reminded me of when I came home from college during one summer to play golf with my grandmother's long time boyfriend in his local member-guest. There was a golfer who was a member at the course by the name of Larry G. and he had this reputation of being unbeatable at the course.
I figured that Larry G. never faced any real competition. Especially when I saw his golf bag which looked like this: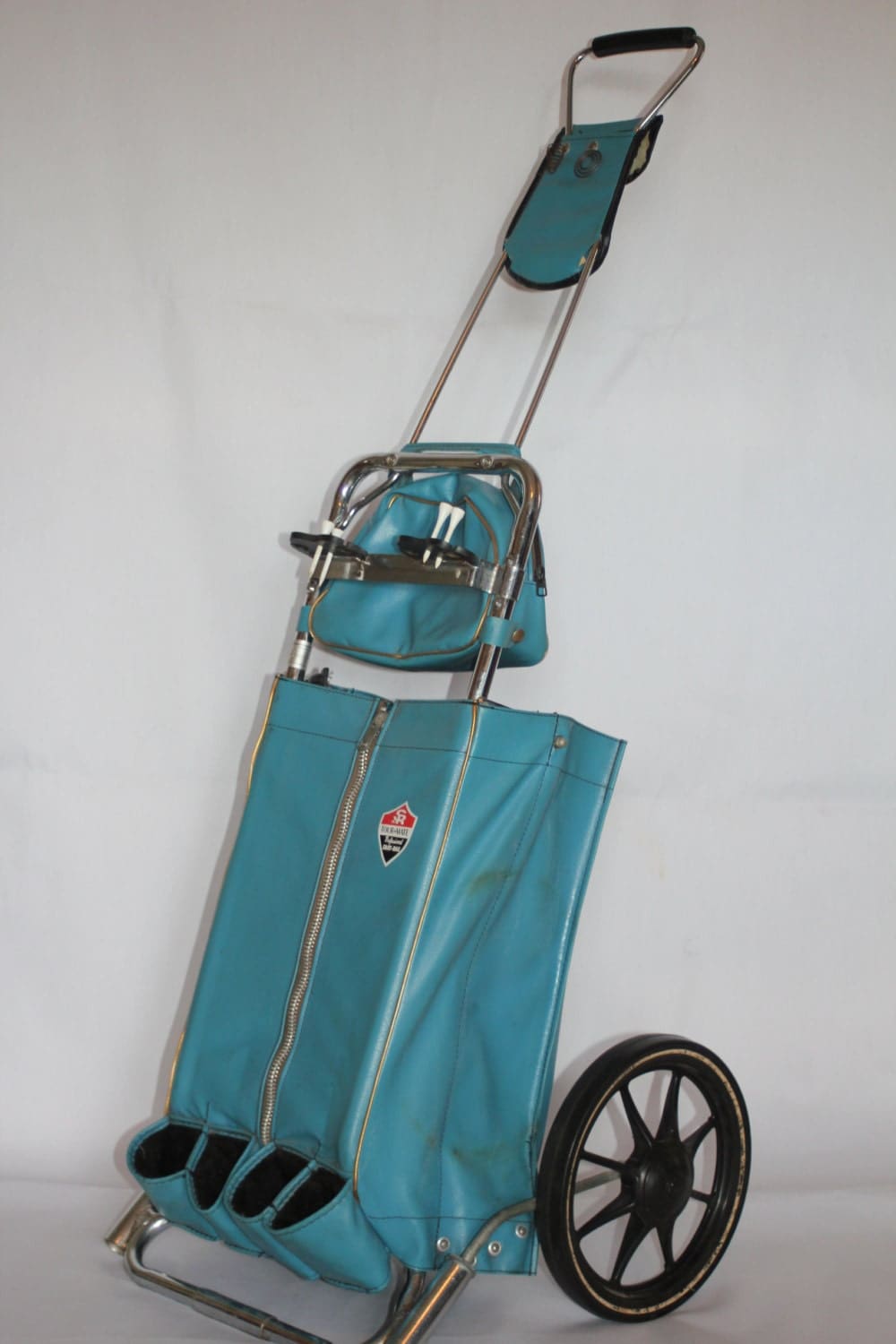 The member-guest had a fourball format (low score between the two players represents the team score), but it also awarded prizes to the player that shoots the lowest gross score. In the first round I shoot 67 (it's an easy course) and made some putts to do it and Larry G. posts a 66. The next day I make a lot of putts and shot 65 and think 'take that Larry G!' Larry came in and shot 61.
I then started to think that Larry must be a really good player that nobody knows about until he played a few tournaments at different courses and literally could not break 82 in those events. Some golfers just jive incredibly well at certain golf courses. Fortunately for Knox, it happens to be the most famous golf course in the world.
- I'm pretty sure the members at ANGC are not happy with the low scoring. Unlike Tiger and Bubba, Spieth is not super long. He currently ranks 55th in Driving Distance and his club speed is only about 113 mph which is roughly at the Tour average. The issue with lengthening the course is that it may make it harder for a Jordan Spieth, but it still won't be a problem for a bomber like Bubba Watson or Gary Woodland. And what we saw time and time again was players hitting awful drives and still ending up with close birdie putts. In fact, Spieth's driving was quite bad on Saturday and Sunday and he shot -4 on the weekend while protecting a big lead. To me, if the club wants to lower scores they have to find a way to fix that. It's certainly okay to allow for some spectacular shots from the trees, but at this point there is no consequence for a terrible drive at ANGC if you're either long enough or if you're good at pulling off rescue shots. To me, the solution is let the rough grow out more. I would NOT want US Open or even PGA Championship style of rough as that would take away from the intent of the design of the course. But, a Bay Hill or TPC Sawgrass length of rough should suffice. And it would bring back what made the course so fascinating in the 80's thru the mid-90's….that any style of golfer could possibly win the event.
- It's going to be great to see Spieth destroy the straight left arm swing theory.
- After Thursday, The Golf Channel's Notah Begay mentioned that Spieth's metrics from tee-to-green were not all that impressive. IIRC, Spieth was something like 100th in GIR and 80th in Total Driving before the Masters. This is a classic example of traditional metrics being a poor representation of a player's performance. More advanced metrics like my Driving Effectiveness had him 5th in that category and 6th in Red Zone play. Spieth's domination of this season has not happened for no good reason. He's an incredible ballstriker and an incredible putter with a very good short game and there are just no real holes in his game to cause him to make bogey and not make birdies.
- In the end, I'm extremely happy that Jordan Spieth won the event. He's a great representative of the game of golf and watching him play gave me goose bumps thinking that this was probably what it was like to watch Byron Nelson play in his prime. Mr. Nelson was not overly long either, but was able to win 11 events in a row, made a record of 113 straight cuts, and had a scoring average record that took 55 years to break. Mr. Nelson was also an incredible humanitarian who charity generated $117 million in donations. I'm sure in the end, some will question whether a person as humble as Spieth has the personality to rejuvenate interest in the game of golf. But, the more people with the character of the Mr. Nelson and Jordan Spieths there are in the game, the greater this game will become.
3JACK