In Part II of this series I discuss the MORAD swing instructional theory.
MORAD was created by former 2-time PGA Tour winner Mac O'Grady and is an acronym that stands for either
M
ac
O
'Grady
R
esearch
A
nd
D
esign or
M
ankind's
O
bjective
R
esearch
A
nd
D
esign.
Mac O'Grady first started with learning The Golfing Machine by Homer Kelley and eventually worked with Kelley personally on The Golfing Machine. Eventually O'Grady went beyond TGM and discovered other scientifc facts and nuances of the swing.
Whereas TGM defines golf swings as 'hitters' or 'swingers', MORAD teaches the swing as being a combination of the two and that nobody is a 'pure swinger' or a 'pure hitter.' MORAD also does not believe in the 'frozen right wrist', something prevalent in the TGM teachings for the 'hitter swing.'
O'Grady has described MORAD's swing as 80% Snead and 20% Hogan and has varying swings for varying trajectories and varying clubs. For instance, there's a swing for a low trajectory driver, then a mid trajectory driver and a high trajectory driver. The same with a wedge, such as a low, mid and high trajectory swings just for the short irons.
That's where a lot of the 'CP release' and 'CF release' come into play. O'Grady is also a big proponent of 'saving the right arm' well past impact.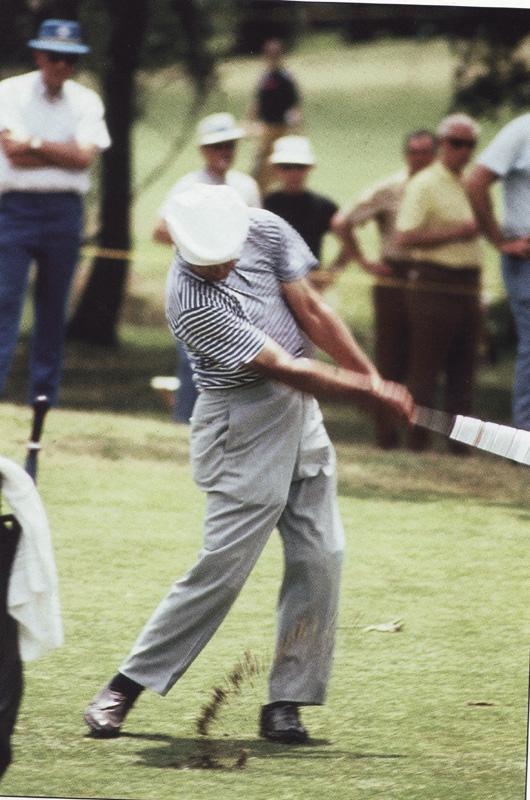 When MORAD first came out it had a lot of devote followers as golfers like Grant Waite became students and became great ballstrikers with MORAD. However, it soon drew the ire of most of the golfing populaton that knew about it mainly because of the downfall of Chip Beck, who later became a MORAD student and went from a top money winner to a golfer who lost his Tour card. The MORAD teaching is very specific and detailed, going into things like degrees of bend, exactly how the left shoulder moves in terms of inches in the backswing, etc.
Lately it's gaining in popularity although ironically when Mac O'Grady has reportedly refused to work with Tour players anymore. I think it's because there are now qualified instructors who have finally grasped the MORAD teaching and are able to instruct students.

PROS OF MORAD
: I think one of the great things O'Grady has accomplished is much of his scientific discoveries have been either valid or close to being right on point in the end. O'Grady was going into the 'new ball flight laws' well before most any other teacher out there. His discovery of the 'CP release' and the 'CF release' was brilliant as well as many other discoveries. It also appears that if a person is willing to put the man hours in to fully grasp MORAD, their swing and ballstriking usually seems to improve greatly.
CONS OF MORAD
: Fully grasping MORAD probably means taking at least 5 different schools, each costing $2,500. Plus, many students have complained that O'Grady isn't really available when they have questions.
TEACHING PROS OF MORAD
: George Hunt (Orlando, FL), John Dochety (Tullahoma, TN), David Orr (Buies Creek, NC), John Dal Corobbo (Indianapolis, IN)
FAMOUS GOLFERS USING/USED MORAD
: Grant Waite, Chip Beck, Vijay Singh, Seve Ballesteros, Steve Elkington.
Again, here's O'Grady's swing (click the pics to enlarge):
3JACK